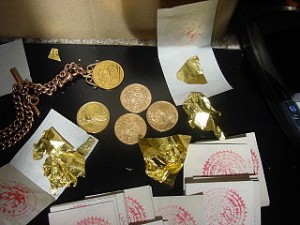 Our biggest social problems are economic. Avarice among the elite is a cancer to society: millions suffer every day so that a few may pass on their vast fortunes down the generations, ensuring 99% of the population remain the appurtenance to the 1%. How can anyone justify such a system? Any fair and just society strives to achieve equality of opportunity for every child.
Across the first world there is broad agreement on how society should be structured socially. We all believe in free speech, freedom of religion, and human rights. We all want everyone to prosper and be fulfilled, though we may often disagree about how to achieve this. Today, the problems with our global economy cause all of us to lose out and force millions into poverty.
The Meritocracy Party proposes the Millionaire's Death Tax as the best solution to all of our economic problems. The Millionaire's Death Tax could not be simpler: when a millionaire dies, one million dollars is given to his heirs. The rest of his estate is used for educating all young people, feeding the hungry, and delivering preventative healthcare to everyone.
The Millionaire's Death Tax is the quintessential remedy for the financial sickness we face today. It is the measure which ensures an end to dynastic privilege and unfair social and economical advantages, and guarantees a level playing field for every child: our children will no longer be born into a rigged race with little opportunity for them to thrive. Instead, they'll be afforded the best developmental resources available.
You might be wondering how government will be able to deliver this aid. Isn't government hopelessly corrupt? Won't they squander the money? We have a plan to ensure this can't happen. It is a new form of democracy: Meritocratic Democracy, and it puts credentialed, proven experts into power—people who have spent their lives understanding how to properly feed and educate the poor, for instance. These experts are currently underused. Government tends to ignore their advice, and instead does the bidding of whatever corporation can pay the most. Meritocratic Democracy solves this problem by making credentials and proven expertise a requirement for public office. All public officials will have to prove that they are altruistic and have the necessary skills and experience. They will be elected not by the general public, who often choose bad leaders, but instead by experts in their field. This form of democracy implements Qualified Universal Suffrage, recognizing that in a highly specialized society, everyone can't be an expert on everything, and people who are experts must be judged by other experts who are qualified to understand all the workings of the field.
When the revenue from the Millionaire's Death Tax is directed by the skill of these Meritocratically elected specialists, it will not be squandered. These are the people who show us in the first place that government has been doing a poor job. They know that government has been under-serving us because they are the experts who know how government should be acting. Instead of putting these people outside government in a useless watchdog role, they should be Meritocratically empowered and put to work in directly solving our economy's problems.
David Rothkopf, in Superclass: The Global Power Elite and the World They Are Making, gives us the following statistics on the obscene and proliferating disparities:
The world is controlled by a global elite of approximately 6,000 people.
94% of them are men, and their average age is 60.
2% of the world's population own 50% of the world's wealth.
1,100 billionaires have double the assets of the world's poorest 2.5 billion people.
The world's 50 largest financial institutions control a third of the world's assets.
The world's 250 biggest companies generate sales of about a third of the world's GDP.
Every generation should be free from the dead hand of the past dictating their present and future. Today in America 1% of the people own 40% of all the wealth, while the bottom 80% own just 7%! The 1% earn 25% of the national income, and they own 50% the country's stocks, bonds, and mutual funds. In a democratic society, should 1% of the population determine the future of tomorrow's 99%?
They do this simply by passing on vast assets and wealth to their offspring, resulting in a two-tier society, effectively shutting out the competition (talented kids from the 99%) and entrenching millionaire heirs and heiresses into positions of untold power. We can solve this with the Millionaire's Death Tax. This measure immediately prohibits wealthy parents from excessively favouring their children over those of the poor by virtue of inheritance. Advantaged children can receive up to one million dollars. The rest is destined to society, to be put to good use by the People for furthering the well-being of everyone, including the children of those rich parents.
In a Meritocratic Democracy, government is always working towards creating a smarter, healthier, happier, and more productive society, free from the ills brought about by unrestrained markets and massive wealth accumulation.
As this tax proves itself successful, thanks to a Meritocratic government, the exemption amount (the one million) is gradually reduced until it reaches zero; in other words, until it reaches 100% Inheritance Tax. This approach provides the Meritocratically empowered experts with plenty of time to smoothly manage the incrementing amounts of money, and readily resolve societal effects and potential issues that arise along the way.
100% Inheritance Tax is the ideal. Imagine a society where once you die, everything you've earned returns to the source (society) to be put to good use. Imagine having more quality time to spend with your family and less time spend worrying about whether you're able to save up enough money for your kids' college funds. 100% Inheritance Tax is the foremost non-violent way of redistributing wealth. It doesn't hurt anyone and benefits everyone. We all start on the same level playing field and go as far as our hard work and talent take us in the environment provided by Meritocratic Democracy. The Millionaire's Death Tax is the first step towards Equal Opportunity for Every Child.
by Casper Saul and Thomas Payne