Archive | September, 2014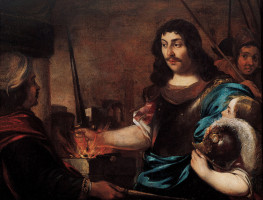 You live in a world where all that matters is how much you can pay for how little you receive.
Meritocracy Newsletter
Organizing locally and worldwide. Don't miss out on activism in your area!
FAQ
The Soviet Union tried this, and it didn't work.
The Soviets tried something completely different that has no relation to 100% inheritance tax. 100%…
I was always taught that democracy is the only good political system. Why do you think we can improve on democracy?
The history of human beings is a history of advancement and social improvement. Every aspect…
How can a Meritocratic government turn docile sheep into empowered citizens?
Sheep can be enlightened. Meritocracy is designed to find the best educators in the country…
Meritokratia UKK
Eivätkö yhteiskuntaa johda jo nyt kaikista ansioituneimmat? Poliitikot eivät ole päteviä johtamaan koska he eivät…
Why do you think throwing money at education will improve it?
Research has exposed the classroom system as archaic; the school system has failed to adapt…
Isn't it a parent's responsibility and natural instinct to leave as much wealth and possessions to their children as they can?
"[If you are asking this question,] then you are plainly not a meritocrat. The Society…
What about big government? Is Meritocracy going to shrink government?
No system is so simple that "just shrinking it" will automatically fix social issues. Fixing…
How does Meritocracy differ from all the other utopian schemes that were dangerous and harmful?
Charlatans use the promise of utopia to fool people. But Meritocracy is not a utopian…
Won't getting rid of all government solve our problems?
Without government, there is only one law: the Law of the Jungle. The Law of…
Doesn't inheritance tax act as a tax on already taxed goods?
This shows a gross misunderstanding of the tax system. The price of an estate on…
Doesn't Meritocracy assume that many more people have "the right stuff" to be leaders?
True leadership doesn't come from being born with a silver spoon in your mouth. A…
Impuesto de sucesiones FAQ (ES)
¿No es mi elección determinar cómo disponer de mis bienes? 1,100 multimillonarios poseen el doble…
My grandfather passed down his farm to us; are you saying 100% inheritance tax would take this away from our family?
Did your grandfather own 100% of the farm? What about your grandmother? What about your…
Didn't economists cause the 2008 financial crisis? Won't Meritocracy just put the country in the hands of fraudulent experts like this?
The frauds who caused the 2008 crisis were not meritorious experts; they were privileged cronies…
Doesn't democracy use the wisdom of crowds to organically pick the best leaders?
The "wisdom of crowds" has debunked itself. The wisdom of crowds has brought us failure…
Isn't this just totalitarianism? 100% Inheritance tax infringes on my freedom.
When it comes to freedom and liberty there are two versions. There is on the…
Aren't the meritorious already running society?
Politicians don't have merit as leaders because they don't care about you and don't act…
Doesn't the Millionaire Estate Tax infringe on the freedom of millionaires to do what they please with their wealth?
Real freedom is when every child has the opportunity to develop his or her talents;…