Tag Archives: real world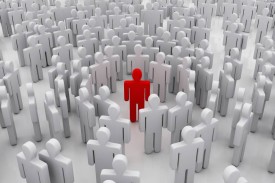 Meritocracy Newsletter
Organizing locally and worldwide. Don't miss out on activism in your area!
FAQ
Isn't technology and the complexity of life part of the problem? How will Meritocracy bring us back to our roots, instead of overwhelming us with techno-madness?
Techno-madness is a form of consumerism, where marketing departments spend millions convincing you to be…
Doesn't a millionaire inheritance tax infringe on the freedom of millionaires to do what they please with their wealth?
Real freedom is the opportunity for every child to develop his or her talents; when…
What's so wrong about passing on wealth and connections to protect your kids from harm?
Why should you have to protect your kids from blue bloods? Why should parents accept…
Can't media propaganda just trick people into thinking that someone has merit, when he actually does not?
A meritorious person is elected by those qualified to judge merit for that specific position…
Why is it so wrong that I want to take care of my family?
The best thing you can do for your family, and for the future generations, is…
Doesn't inheritance tax act as a tax on already taxed goods?
This shows a gross misunderstanding of the tax system. The price of an estate on…
Isn't it a parent's responsibility and natural instinct to leave as much wealth and possessions to their children as they can?
"[If you are asking this question,] then you are plainly not a meritocrat. The Society…
Doesn't Meritocracy violate the sanctity of the free market?
There is no free market. The markets are completely captured—dominated by cartels of one sort…
Isn't government corrupt, inept, and inefficient, and would it not therefore fail to put my hard-earned assets to good use?
One must remember that the Millionaire Death Tax and 100% Inheritance Tax are not stand-alone…
Won't experts just vote for their own self-interest? What's to stop all the doctors from being corrupt and voting themselves more money?
Do you really think all doctors are corrupt? Or just an elite few who, by…
Won't Meritocracy lose out on all the philanthropy that powerful men provide?
The typical super-rich man has no interest in helping the public and no ability to…
Doesn't democracy use the wisdom of crowds to organically pick the best leaders?
The "wisdom of crowds" has debunked itself. The wisdom of crowds has brought us failure…
Does a Goldman Sachs trader who worked his way up from nothing, without ever getting parental help, count as meritorious?
A psychopath who knows how to lie, bully, and con people is not meritorious under…
Why do you think throwing money at education will improve it?
Research has exposed the classroom system as archaic; the school system has failed to adapt…
Won't preventing inheritance undermine people's work ethic when parents are no longer able to save up for their kids?
The threat of your kids being disadvantaged might motivate you to work, but this kind…
Isn't it natural to pass wealth to children? How can any "system" stop natural behavior?
The purpose of every social system is to convert destructive natural behavior into productive artificial…
Isn't it my choice to determine how I dispose of my assets?
1,100 billionaires have double the assets of the world's poorest 2.5 billion people. The vast…
What about big government? Is Meritocracy going to shrink government?
No system is so simple that "just shrinking it" will automatically fix social issues. Fixing…