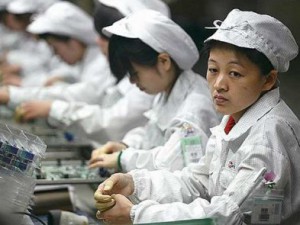 You're damn right I don't celebrate Black History Month. I don't celebrate any holidays or time-of-the-month "menstruating" happy days. It's all nonsense. Unless the celebration is accomplished by the living of one's own life—unless every day we live the principles of great men and women, where we look to the present and future as the true barometers of excellence, and not some point in the past which we feel reflected the human spirit—then it was all for nought.
While I can understand the non-violent and equality-pushing agenda of Martin Luther King, Jr., Rosa Parks and other brave African Americans, I can't really stand behind that. I don't grovel to the elite, and I sure as hell respect others who don't. Muhammad Ali and Malcom X were brilliant in that they clearly identified the enemy, understood his tactics and spoke out against them. Yet, in the case of Malcolm X, he was probably killed by his own for deviating from the powers that be—in his own movement.
That is always the underlying cause: Power. Blacks are more inclined to accept punishment if they are at least given an incentive. Sure, we'll be your slaves! Just pay us, and we'll be OK. The Civil Rights Movement was an attempt to mix in with the masters, but they don't care about us, so why try? Why play nice with bullies and scam artists and those drunk off power, whose reasoning abilities have long eluded them? They have now turned their attention to Mexicans, treating them like second-class people, and you have Blacks doing the same.
The global elite have our human brothers and sisters in Indonesia, China, South America—hell, any place we are too lazy to look—chained up like animals and working to produce junk we will play with for three months until the new crap comes out. Yet we endorse these bullies. We love their products. We love our Jordans! We love materials, even if they come at the expense of a human life. We are violent and destructive, idiotic and shallow, focused on ass shaking and money making. We are now no different than the oppressors. We like what they like. We seek to be like them, wearing suits and liking crap art. Jay-Z is a silly role model for black kids; he is no different than the Establishment. Just like them, he is ruthless and will do anything to make money and mix in with "higher-ups". Its a lonely road to freedom and truth; that has been certain.
The very last deal breaker between Black History Month and me—and this is the most despicable—is that Blacks have adopted the religions that enslaved their forefathers and turned a race of kings and queens into cotton-picking, illiterate, desperate religious zealots. You call me lost? At least I have the courage and dignity to look to great ancestors and not foreign books of slavery, war and hellfire. Call me what you want. As long as history does not place me with the likes of elite wannabes, I have done my duty in this lifetime.