Tag Archives: pokemon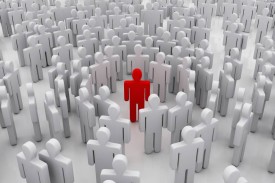 Meritocracy Newsletter
Organizing locally and worldwide. Don't miss out on activism in your area!
FAQ
Can't media propaganda just trick people into thinking that someone has merit, when he actually does not?
A meritorious person is elected by those qualified to judge merit for that specific position…
Doesn't government always make things worse?
The freedoms we currently enjoy came about because good people stood up and created better…
Most family fortunes were not earned through contributions to society, but don't you still think it is immoral to seize their wealth?
If someone builds a hoard by screwing people over, he hasn't earned anything. It is…
Won't preventing inheritance undermine people's work ethic when parents are no longer able to save up for their kids?
The threat of your kids being disadvantaged might motivate you to work, but this kind…
Won't experts just vote for their own self-interest? What's to stop all the doctors from being corrupt and voting themselves more money?
Do you really think all doctors are corrupt? Or just an elite few who, by…
Isn't the state incompetent? How can an incompetent state help individuals achieve positive liberty?
The state is incompetent because democracy empowers idiots and cronies. Our political leadership is irredeemably…
Erbschaftsteuer FAQ (DE)
Ist es nicht meine Sache, zu entscheiden, was mit meinem Vermögen geschieht? 1100 Milliardäre besitzen…
Won't ending environmental destruction harm the economy?
What kind of sick society considers destroying the earth good for the economy? Can you…
The Soviet Union tried this, and it didn't work.
The Soviets tried something completely different that has no relation to 100% inheritance tax. 100%…
Isn't giving people free housing, education, and healthcare communist?
Communists also wore hats, ate sausage, and used cutlery. Does that make hats, sausages, and…
Won't redistributing wealth to the poor perpetuate their poor use of resources?
Maybe this would be true if we just gave poor and uneducated people blank checks…
What's so wrong about passing on wealth and connections to protect your kids from harm?
Why should you have to protect your kids from blue bloods? Why should parents accept…
Isn't Meritocracy undemocratic?
Democracy has failed to achieve the social goals that we all want. Democracy was an…
Why should I have to pay for the kids of failed parents?
In a community based on equal opportunities, no family would show disrespect to other families…
Didn't economists cause the 2008 financial crisis? Won't Meritocracy just put the country in the hands of fraudulent experts like this?
The frauds who caused the 2008 crisis were not meritorious experts; they were privileged cronies…
Doesn't Meritocracy violate the sanctity of the free market?
There is no free market. The markets are completely captured—dominated by cartels of one sort…
If people aren't afraid of falling into poverty, what will stop them from slacking off and letting the economy suffer?
Research has shown that workers threatened by poverty are less creative, less engaged, and achieve…
Isn't love the answer? If we spread the power of love, won't that convince people to stop hoarding?
Humans tend to hoard because we worry about our families. If you do not hoard,…