Tag Archives: good vs evil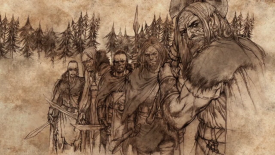 Meritocracy Newsletter
Organizing locally and worldwide. Don't miss out on activism in your area!
FAQ
Does a Goldman Sachs trader who worked his way up from nothing, without ever getting parental help, count as meritorious?
A psychopath who knows how to lie, bully, and con people is not meritorious under…
Can't unscrupulous parents just give wealth to their kids before death, avoiding the inheritance tax? How will meritocracy handle legal loopholes?
Loopholes can be closed. It should be a crime for one family to accumulate dangerous…
Does Meritocracy care about equal representation?
The issue here is how you define equal representation. Meritocracy achieves equal representation where democracy…
If I won't get to vote for President, what role will I play in shaping my government?
What is your area of expertise? Meritocracy empowers you to make important governmental decisions where…
Isn't it inevitable that the super-rich will ruin Meritocracy like they ruined democracy?
Over the long course of history, power has been transferred away from the dictators and…
Isn't giving people free housing, education, and healthcare communist?
Communists also wore hats, ate sausage, and used cutlery. Does that make hats, sausages, and…
Doesn't Meritocracy assume that many more people have "the right stuff" to be leaders?
True leadership doesn't come from being born with a silver spoon in your mouth. A…
Meritokratia UKK
Eivätkö yhteiskuntaa johda jo nyt kaikista ansioituneimmat? Poliitikot eivät ole päteviä johtamaan koska he eivät…
Isn't there a risk that splitting up psychological types will create a bunch of echo chambers, where people are denied valuable growth experience with other types?
People will still engage and cooperate with other types, but it will happen in a…
My grandfather passed down his farm to us; are you saying 100% inheritance tax would take this away from our family?
Did your grandfather own 100% of the farm? What about your grandmother? What about your…
Why do you think throwing money at education will improve it?
Research has exposed the classroom system as archaic; the school system has failed to adapt…
Didn't economists cause the 2008 financial crisis? Won't Meritocracy just put the country in the hands of fraudulent experts like this?
The frauds who caused the 2008 crisis were not meritorious experts; they were privileged cronies…
Doesn't democracy use the wisdom of crowds to organically pick the best leaders?
The "wisdom of crowds" has debunked itself. The wisdom of crowds has brought us failure…
Even with the millionaire inheritance tax, won't families still viciously compete because interfamilial competition is natural behavior?
The family feud is a destructive conflict spiral that eliminates any hope of healthy community.…
What would happen to a large business if the person who created it died suddenly? Who would become the owner if there were no spouse or children? Would the state be able to own businesses?
Bear in mind that most truly large businesses are corporations owned by shareholders. The death…
The Soviet Union tried this, and it didn't work.
The Soviets tried something completely different that has no relation to 100% inheritance tax. 100%…
Doesn't Meritocracy violate the sanctity of the free market?
There is no free market. The markets are completely captured—dominated by cartels of one sort…
How can a Meritocratic government turn docile sheep into empowered citizens?
Sheep can be enlightened. Meritocracy is designed to find the best educators in the country…