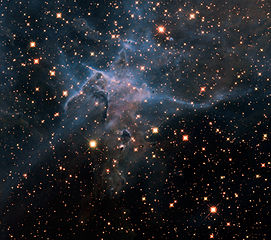 A common concern with Meritocracy is the question of defining merit. We're led to believe that everyone has their own definition of merit, and that this stops Meritocracy from ever being truly effective. While it's true most people will have their own idea of what constitutes merit, this is a far deeper question than we realise when we first come across it.
It's not black and white
Merit depends on the field you work in. It depends on the activity you carry out. You can't measure the merit of an engineer and a nurse using the same criteria. These are two completely different occupations.
There isn't a single definition of merit. There are hundreds to thousands of definitions of merit. There are as many definitions as there are fields and activities. With so much variety, how can we possibly unite concepts of merit under a single banner?
The People Principle
This is fundamental to Meritocracy. People come before profit, or anything else for that matter. We believe in community values. Everyone should be striving toward the goal of elevating everyone else to their fullest potential. If this were the case today, we'd be travelling the stars.
The People Principle can be defined as an ethical rule that guides all action. Any standard or definition of merit for a field should incorporate the People Principle. Thus, we can reconcile all activities that are measured in this way as working for the benefit of the People. Activities that are incapable of incorporating the People Principle are clearly anti-meritocratic, e.g., crime and reckless financial games. They work completely against the overall benefit of the majority.
Merit is defined collaboratively
Where do we start when it comes down to defining merit? We start with major professional fields that already have their own standards. Many jobs require you to be properly qualified. Fields that have professional associations are an excellent place to start. The professionals in those fields, e.g., all teachers in a teachers' association, can work together to specify what they would consider to be the merit for their field.
Try it yourself:
1. How would you define praiseworthy qualities in your field?
2. What are the desirable traits or abilities people in your field should have?
3. How would you measure these?
Any job, occupation or career can have its own definition of merit that incorporates the People Principle — no matter how small or big it is.