Tag Archives: wildlings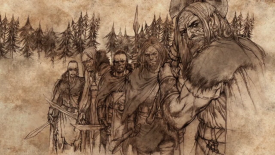 Meritocracy Newsletter
Organizing locally and worldwide. Don't miss out on activism in your area!
FAQ
Won't preventing inheritance undermine people's work ethic when parents are no longer able to save up for their kids?
The threat of your kids being disadvantaged might motivate you to work, but this kind…
Isn't the state incompetent? How can an incompetent state help individuals achieve positive liberty?
The state is incompetent because democracy empowers idiots and cronies. Our political leadership is irredeemably…
Does a Goldman Sachs trader who worked his way up from nothing, without ever getting parental help, count as meritorious?
A psychopath who knows how to lie, bully, and con people is not meritorious under…
Can't unscrupulous parents just give wealth to their kids before death, avoiding the Millionaire Estate Tax? How will Meritocracy handle legal loopholes?
Loopholes can be closed. It should be a crime for one family to accumulate dangerous…
Isn't Meritocracy undemocratic?
Democracy has failed to achieve the social goals that we all want. Democracy was an…
If my inheritors don't deserve the inheritance, then why should anyone else (society, government)?
Meritocracy is about what you can do, not what people can do for you. Society deserves your…
What if I want to pass my business on to my son whom I've trained from birth to run it?
What system would you design to find the most meritorious CEO to replace you? Why…
Doesn't democracy use the wisdom of crowds to organically pick the best leaders?
The "wisdom of crowds" has debunked itself. The wisdom of crowds has brought us failure…
Isn't it inevitable that the super-rich will ruin Meritocracy like they ruined democracy?
Over the long course of history, power has been transferred away from the dictators and…
Won't Meritocracy lose out on all the philanthropy that powerful men provide?
The typical super-rich man has no interest in helping the public and no ability to…
What if I have no merit? Will I be excluded from politics?
If you didn't know how to drive, would you get behind the wheel of a…
Meritocracy FAQ
Aren't the meritorious already running society? Politicians don't have merit as leaders because they don't…
Doesn't inheritance tax act as a tax on already taxed goods?
This shows a gross misunderstanding of the tax system. The price of an estate on…
Why is it so wrong that I want to take care of my family?
The best thing you can do for your family, and for the future generations, is…
Doesn't a millionaire inheritance tax infringe on the freedom of millionaires to do what they please with their wealth?
Real freedom is the opportunity for every child to develop his or her talents; when…
Won't ending environmental destruction harm the economy?
What kind of sick society considers destroying the earth good for the economy? Can you…
Isn't government corrupt, inept, and inefficient, and would it not therefore fail to put my hard-earned assets to good use?
One must remember that the Millionaire Death Tax and 100% Inheritance Tax are not stand-alone…
Even with the millionaire inheritance tax, won't families still viciously compete because interfamilial competition is natural behavior?
The family feud is a destructive conflict spiral that eliminates any hope of healthy community.…