Tag Archives: rags to riches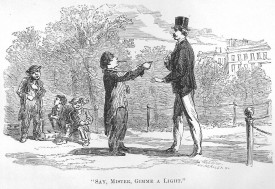 "Property rights should extend only to one's lifetime."
Meritocracy Newsletter
Organizing locally and worldwide. Don't miss out on activism in your area!
FAQ
Don't you think innovators like Henry Ford, Steve Jobs, and Thomas Edison earned their fortunes?
They did earn their wealth, but then they died. Their kids didn't earn anything. Is…
Isn't it my choice to determine how I dispose of my assets?
1,100 billionaires have double the assets of the world's poorest 2.5 billion people. The vast…
Doesn't inheritance tax act as a tax on already taxed goods?
This shows a gross misunderstanding of the tax system. The price of an estate on…
Magyar Gyik
Nem úgy van már jelenleg is, hogy az arra érdemesek irányítják a társadalmat? A politikusoknak…
Isn't Meritocracy undemocratic?
Democracy has failed to achieve the social goals that we all want. Democracy was an…
Doesn't government always make things worse?
The freedoms we currently enjoy came about because good people stood up and created better…
What about big government? Is Meritocracy going to shrink government?
No system is so simple that "just shrinking it" will automatically fix social issues. Fixing…
Can't unscrupulous parents just give wealth to their kids before death, avoiding the inheritance tax? How will meritocracy handle legal loopholes?
Loopholes can be closed. It should be a crime for one family to accumulate dangerous…
Even with the millionaire inheritance tax, won't families still viciously compete because interfamilial competition is natural behavior?
The family feud is a destructive conflict spiral that eliminates any hope of healthy community.…
Isn't technology and the complexity of life part of the problem? How will Meritocracy bring us back to our roots, instead of overwhelming us with techno-madness?
Techno-madness is a form of consumerism, where marketing departments spend millions convincing you to be…
Aren't the meritorious already running society?
Politicians don't have merit as leaders because they don't care about you and don't act…
Isn't it inevitable that the super-rich will ruin Meritocracy like they ruined democracy?
Over the long course of history, power has been transferred away from the dictators and…
Doesn't democracy use the wisdom of crowds to organically pick the best leaders?
The "wisdom of crowds" has debunked itself. The wisdom of crowds has brought us failure…
What if I want to pass my business on to my son whom I've trained from birth to run it?
What system would you design to find the most meritorious CEO to replace you? Why…
Why do you think throwing money at education will improve it?
Research has exposed the classroom system as archaic; the school system has failed to adapt…
Imposto sobre herança FAQ (PT)
Não me cabe a mim determinar a utilização dos meus recursos? 1100 bilionários possuem o…
Isn't government corrupt, inept, and inefficient, and would it not therefore fail to put my hard-earned assets to good use?
One must remember that the Millionaire Death Tax and 100% Inheritance Tax are not stand-alone…
What about big government? Is Meritocracy going to shrink government?
No system is so simple that "just shrinking it" will automatically fix social issues. Fixing…